The Essentiality of Professional Teeth Whitening in Annapolis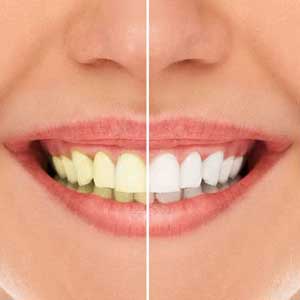 Teeth whitening is something people take for granted. Instead of visiting a professional dentist, they opt for home teeth whitening kits. However, this is not the right approach. Teeth whitening are more complex than you think. In our previous blog, we have explained about 7 staggering advantages of cosmetic dentistry in Annapolis. If you want to know why visiting a professional for teeth whitening is important, read along.
4 Reasons Professional Teeth Whitening in Annapolis is Essential:
Faster and Long-Lasting Results:

The purpose/motive of teeth whitening is to remove the stains and improve the coloration of your teeth. And, at-home kits offer a less effective solution that takes time and doesn't last for long.

However, professional teeth whitening in Annapolis takes place under expert supervision. This ensures quick and more effective results that last for long. It's the reason professional teeth whitening is recommended by experts.

Safer Than Teeth Whitening Kits:

Store-bought whitening kits sometimes cause enamel damage and even sensitivity. It's because most products don't have the correct amount of chemical to be used and its application. However, a professional ensures the safe and apt application of the whitening material. This further helps prevent any side effects and offers good results.

Customized According to The Needs of The Patient:

Some patients want to preserve the present coloration, while some want to remove the stains. It simply means one size fits all doesn't work here. However, when you visit a cosmetic dentist in Annapolis, he'll first examine your teeth. And after that, he'll customize the procedure which suits your needs the best. This way, you can ensure a more effective customized treatment.

It's Affordable:

People opt for store-based teeth whitening kits because they think it's affordable. However, if you compare it with professional teeth whitening, you'll find that there isn't much difference. So, why opt for at-home whitening kits when you can get better results at almost the same price.

You can contact Dr. Jody Waddell at Annapolis Dental Associates, who offers effective and affordable cosmetic dentistry in Annapolis.
Who Is A Reliable Cosmetic Dentist in Annapolis?
If you're looking for assistance regarding cosmetic dentistry in Annapolis, please visit Dr. Jody Waddell at Annapolis Dental Associates. Dr. Jody Waddell runs a state-of-the-art technology facility that is equipped with intraoral cameras and advanced teeth whitening techniques.
Jody Waddell can help you maintain your overall dental health along with teeth whitening procedures. Also, he has the required experience and garners several good reviews from his patients on Google. For reliable cosmetic dentistry, call us at 410-268-9336 book an appointment now!
---