Cosmetic Dentistry in Annapolis, MD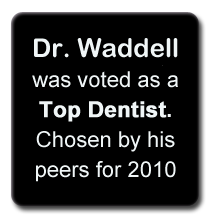 Cosmetic dentistry is the art and science to enhance your natural smile and to improve your dental health through a wide range of treatment options. Our dentist Dr. Wadell at Annapolis feels proud to beautify your smile with cosmetic solutions. Dr. Wadell and her team of experts always look into things like existing cavities or gum infection and then take up comprehensive cosmetic services to improve the appearance of teeth and gums that your desire.
Our dentist and her team uses advanced procedures and materials to perform cosmetic dental procedures depending on your goal, desires and dental health needs which plays a big role in the integrity and longevity of your results.
If you want to get your smile back and ultimately restore your confidence, we encourage you to schedule a dental appointment with our office at Annapolis Dental Associates, Annapolis Maryland today to discuss cosmetic dentistry.
Take a Look at Some of the Common Cosmetic Dentistry Procedures in Annapolis:
Porcelain veneers: It is a thin shell custom made to enhance your dental aesthetics. It covers stain correct discolored, worn down, cracked and chipped teeth, and close unsightly gaps between teeth.
Dental crowns: when your tooth needs structural repair and cosmetic improvement then a dental crown is fabricated which fits comfortably in your bite. With aesthetics, it provided the strength needed to be able to chew effectively without causing further damage to the tooth.
Teeth whitening: Your teeth might be got dull, stained or shaded due to any of the reasons such as aging, food and tobacco stains, and medication use. Our cosmetic dentist brightens your teeth and smiles with professional teeth whitening procedures.
Cosmetic bonding: It is a quick procedure for various dental concerns ranging from tooth decay to chipped tooth. It is usually received in a single visit to our office. It is also called as dental bonding, a highly esthetic tooth-colored bonding material used for minor dental corrections.
Invisalign: It is a series of custom-made clear plastic aligners that help shift your teeth into the proper position. The advantage of invisalign treatment is, the treatment goes unnoticed as aligners are invisible.
When teeth are misaligned or discolored, your confidence may shake up while speaking or interacting with the people. If you are looking for the best cosmetic dentist surround you in order to gain back confidence and to improve aesthetics. We are passionate about helping you make the right decisions in improving your smile. Visit our dental office Annapolis, Maryland. Our team of professional always ready to help you.