Dentistry For Anxious Patients
Quality Dentistry for Anxious Patients:
Many people feel anxious about visiting the dentist, which means they do everything they can to avoid going. This can lead to dental problems that require more visits, starting a vicious cycle. At Annapolis Dental Associates, our experienced staff specializes in sedation dentistry for anxious patients, giving you peace of mind in your dental care and the ability to stay on top of the necessary care. We offer a variety of options to best meet your needs so you can get the level of care you require.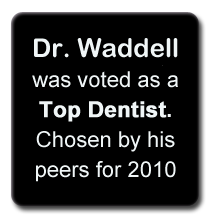 Nitrous Oxide Sedation:
The most popular option to give patients peace of mind in the dental chair is nitrous oxide sedation. This mild gas relaxes the body and mind, helping individuals feel at peace and calm. Also known as laughing gas, this element is safe to use for patients of all ages, giving most patients the calm demeanor they need to get the dental care they require. Nitrous oxide is inhaled through the nose and gives patients a feeling of lightheadness, comfort and peace.
Your Comfort Is Our Top Priority:
When you turn to us, we put your comfort above everything else. We understand the fear many people have toward going to the dentist and we want to make it easier for everyone. This is why our sedation dentistry is one of our top services.
If you feel anxious when you visit the dentist, contact us about our sedation options so you can feel at peace and relaxed during your time with us.