Periodontal Care and Gum Disease Treatment in Annapolis
When you don't visit the dentist for a while or your dental health isn't as good as it should be, periodontal disease can quickly set in. Getting proper periodontal care can help resolve the issue
The Stages of Gum Disease in Annapolis
The stages of gum disease begin when plaque hardens and becomes tartar. When it isn't removed, the micro-organisms contained within the tartar can cause issues with the gums. Gingivitis is characterized by bleeding, swelling, inflammation and redness. As gingivitis worsens, the micro-organisms begin affecting the bone, causing bone loss and eventually tooth loss.
The Surgery
Treatment for gum disease in Annapolis begins with a thorough cleaning and removal of diseased tissue. An antibiotic solution is also applied. Deep cleaning and root planing may also be necessary to ensure full healing of gum disease. Bone grafts may also be recommended to replace any lost bone density needed to support teeth.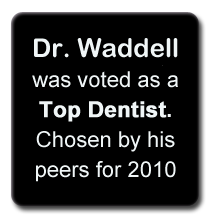 Prevention
Gum disease treatment in Annapolis is fully preventable with the right precautions. Regular dental care is only the beginning. Twice daily brushing and regular flossing at home removes plaque before it can develop into tartar. The use of mouth wash and a balanced diet can also help you prevent the progression of gum disease.
Arestin Therapy
Arestin therapy is a non-surgical solution to periodontal disease. This anti-microbial agent is applied to the teeth to kill off the bacteria that cause gingivitis. It is often used in conjunction with deep cleaning and planing and can be applied multiple times if necessary.
Advantages of Arestin Therapy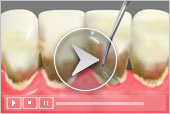 Arestin therapy has numerous advantages over surgical periodontal disease treatments. Pockets caused by gingivitis are shown to reduce dramatically with the use of Arestin. It has also been found useful in patients who are often difficult to treat, including smokers, diabetics and heart disease patients. Finally, it is easy to use, safe and effective, giving patients excellent alternative treatments.
If you're looking for periodontal care and gum disease treatment in Annapolis, call us at (410) 268-9336 and schedule an appointment today.