Annapolis Dentists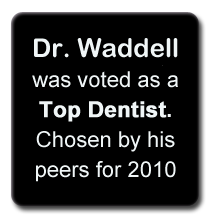 Dental Care for the Entire Family in Annapolis, MD
Annapolis Dental Associates is committed to improving the oral health of both the young and old alike. We accomplish this by delivering state-of-the-art, comprehensive and quality dental care to our patients. Good oral health can be achieved through regular checkups, sealants, root canals, extractions, bridges, crowns, dentures and preventative dental care. Along with your routine dental needs, our cosmetic dentists can completely transform your smile.
Preventative Dental Care
The key to good dental care begins with a partnership between you and your dental professional. At our facility, Dr. Berger and Dr. Waddell are committed to providing and educating patients on preventative dental care to ensure their smiles last a lifetime. From space maintainers to fluoride treatments, regular dental care can make a dramatic difference in the health of your teeth and gums.
Caring and Friendly Staff
Dr. Michael Berger and Dr. Jody Waddell work together to provide quality and reliable dental services to patients of all ages. Our caring team of dental professionals provides each patient with personalized dental care to ensure you receive the treatments and procedures that best benefit your health. We have the tools and technology needed to accomplish these treatments in a safe and comfortable way.
Contact Us to Learn More
We provide patients with a wide range of services, including cosmetic, restorative and preventative dental care – from dental implants to a personalized Invisalign treatment. Catering to Annapolis and the surrounding area, we are proud to service our local community of children and adults. To learn more or to schedule an appointment, call us at 410-268-9336.