Seven Staggering Advantages of Cosmetic Dentistry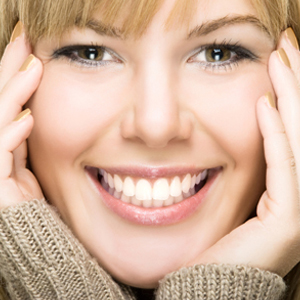 The fast and gigantic improvements attainable through present-day cosmetic dentistry are many. There is a convincing answer for any dental imperfections with a cosmetic dentist in Annapolis like Dr. Jody M. Waddell at Annapolis Dental Associates. In our previous blog we have explained about 3 essential cosmetic dentistry procedures to enhance your smile. Read on to discover the multiple advantages of cosmetic dentistry below.
Understanding Cosmetic Dentistry in Annapolis:
It involves secure and economical means to enhance the overall appearance of an individual's gums and teeth. Cosmetic dentistry is distinct from other branches of dentistry because the emphasis is more on aesthetics than function. Solutions available through cosmetic dentistry include removal of stains, teeth-whitening, restoration of minor chips, fixing of cracks, gum disease treatment in Annapolis, etc.
Some Familiar Cosmetic Dentistry Methods Are As Follows:
Invisalign.
Dental implants.
Dentures.
Teeth Whitening Annapolis.
Dental Crowns.
Bridges.
Seven Advantages of Cosmetic Dentistry in Annapolis Are:
The Affordability Quotient:

Unlike the prevailing beliefs, the cosmetic dentistry of today is very economical. One can accomplish the desired appearance without heavy financial strains such as Invisalign in Annapolis.

Consequences on Health:

It successfully cures many dental issues which can impact your life negatively if left unchecked. Even a familiar condition like tooth decay can be life-threatening if unattended. Hence, cosmetic dentistry in many ways is a lifesaver.

A Rise in Self-Esteem:

Those who are scared or anxious about social interactions due to the fear of ridicule can benefit immensely from cosmetic dentistry. Cosmetic dentistry in Annapolis can find convincing solutions for their dental complications. This will elevate their confidence.

Impact on the Quality of Life:

From bringing a change to the chewing and biting functions to reshaping smiles, surgeries enabled by cosmetic dentistry have multiple methods to inflate the standards of your life.

Enhanced Visual Appearance:

The foremost impression of an individual is measured by their smile. Solutions like teeth alignment or teeth whitening in Annapolis under cosmetic dentistry can help provide a better visual appearance.

Numerous Options to Hand-Pick From:

Cosmetic dentistry in Annapolis provides a range of procedures. Patients can choose the ideal one after a consultation with their cosmetic dentist in Annapolis. The limitless choice and their individual benefits are core strengths of cosmetic dentistry.

Minimal Pain and Shorter Time:

The technological innovations that go into cosmetic dentistry have taken the pain out of many procedures. An individual can resume routine activities right after undergoing a cosmetic dentistry procedure.
Conclusion:
If you are in Annapolis and require the services of a cosmetic dentist in Annapolis, consider Dr. Jody M. Waddell at Annapolis Dental Associates. Our dentist near you in Annapolis Dr. Jody M. Waddell and her seasoned team offer the finest services in cosmetic dentistry. Inspect our website to seek an appointment or to have a conversation right away.
---