Is Teeth Whitening for Children Safe?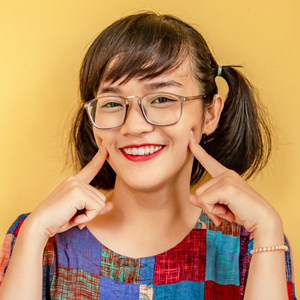 Your child's cute little smile may become less brighter when their baby teeth give way to permanent teeth. You may wonder if teeth whitening is a good option for your child if their adult teeth get discolored. Teeth of a child could be stained by medicine, or damaged by orthodontic treatments. In our previous blog, we have explained 5 reasons to hand pick professional teeth whitening in Annapolis. Read on to discover more about teeth whitening and its effects and risks on children from below.
What is Teeth Whitening?
Teeth whitening is non-invasive. It is a common cosmetic treatment provided by cosmetic dentistry in Annapolis. The cosmetic dentist lightens the color of your natural tooth enamel. In addition, the teeth whitening procedure destroys stains and tackles discoloration convincingly. Teeth whitening kits can be accessed from the market.
But undergoing a teeth whitening procedure at a dentist's office, called professional teeth whitening, is safer for adults. Because it produces results which are reliable. Even though kids can opt for teeth whitening, the potential risks for them are high. Waiting until the child attains fourteen years is recommended.
What Goes Into Teeth Whitening Treatment in Annapolis?
The strategy you adopt will be determined by the demands of each patient and the outcomes you want to attain.
Two Teeth-whitening Procedures in Annapolis That Are Safe and Effective:
Opalescence Go:

Using these pre-filled trays is simple and quick, taking only 15 minutes per day. They're more effective and potent than over-the-counter alternatives.

Teeth Whitening Touch Up Brush:

This treatment employs a reusable pen which can be filled with whitening gel. It is convenient, portable, and quick. It can be used throughout the day.
Is Teeth Whitening Safe for Kids?
A pediatric dentist in Annapolis can aid you to decide whether teeth whitening is appropriate for your child or not. If teeth whitening for children is considered appropriate, the dentist can keep an eye on your child to ensure the procedure is safe and effective.
6 Teeth Whitening Issues That Can Be Treated by Kids' Dentist in Annapolis:
After braces are removed.
Teeth have gotten discolored.
Teeth are turning yellow.
Teeth are getting discolored as they grow in.
Teeth are discolored by prescription medications and
Fluoridation is in excess while teeth are forming.
When May Youngsters Begin Whitening Their Teeth?
Consult your child's pediatric dentist for recommendations tailored to his or her specific needs. Many guidelines are meant to be followed for a teeth whitening procedure on a kid. Your child should lose all his/her baby teeth and all of his/her permanent (adult) teeth should be in place.
If you want to know if your little one is eligible for teeth whitening in Annapolis then it is always better to get in touch with your kid's pediatric dentist.
The Finest Kids Dentist in Annapolis:
If you do not have a kids dentist in Annapolis yet then get in touch with Annapolis Dental Associates in Maryland. Dr. Jody M Waddell and the team at Annapolis Dental Associates offer the best service in Pediatric Dentistry. Dr. Jody M Waddel is the finest kids dentist. Head to our website of Annapolis Dental Associates Maryland to meet the finest kids dentist. Call us at 410-268-9336 to gather more details about their procedures right away.
---