Winter Care for Your Teeth: Brighten Up Your Smile With Cosmetic Dentistry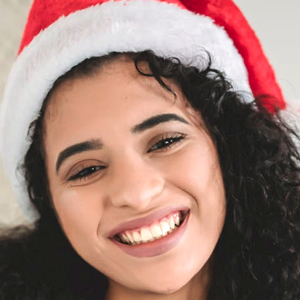 The freezing winter months could often bring in unpleasant dental issues such as sensitive teeth, tooth decay etc. Adopting proper preventive measurements can protect your oral health from grave issues. In our previous blog, we have explained the 4 reasons professional teeth whitening in Annapolis is essential. However, we must not forget that our dental and physical health are interrelated and with appropriate care, one can prevent fatal diseases.
Also, the cold season can trigger dental problems for adults as well. Consuming tea, coffee, alcohol and pigmented beverages can aggravate unhealthy gum and teeth as well as stain your teeth. Teeth whitening in Annapolis can be a very useful option to remove such dental stains. For those who are planning for a complete make-over for damaged or dull teeth, this is the right time to opt for Cosmetic Dentistry or Invisalign. Have a sparkling holiday and begin the new year with the most irresistible smile!
3 Tips To Protect Your Children's Oral Health During Winter With Kids Dentist in Annapolis:
The holiday season can create many challenges for you and your little ones' oral health. Chewy candies, fudges, and unavoidable outdoor winter sports are a few of the top challenges faced by parents who are concerned about their childrens' dental health during the winter season. Here are three tips to follow this season.
As advised by a pediatric dentist in Annapolis, limiting the exposure to sugary delights and adopting proper brushing procedures can be very effective for maintaining healthy dental habits for children.
Replacing over-the-counter cough drops and suppressants with alternatives is also important as most of them contain high levels of fructose, citric acid, and low pH level that is very harmful to teeth and enamel health.
Teaching kids good oral hygiene is essential since childhood and must be properly maintained throughout all seasons. A kids dentist in Annapolis advises that even when kids are not well, they must be encouraged to floss and brush their teeth properly to avoid any intestinal infection.
Conclusion:
If you are actively searching for a reliable cosmetic dentist in Annapolis and require urgent dental care regarding teeth whitening and bonding, Invisalign, Lumineer, or porcelain crown and veneers, you can approach Dr. Jody Waddell DDS, FAGD, MS, and his team in Annapolis Dental Associates at Maryland.
Dr. Jody Waddell and his team have been serving individuals with his years of experience and expertise in the diverse field of cosmetic dentistry. Visit our website to avail patient referral materials or submit a patient contact form today. To know more about our service and packages or to book an emergency consultation, contact us at 410-268-9336 right away.
---