Dentist Office Near You in Annapolis & Anne Arundel, MD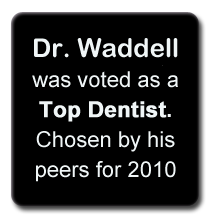 Personalized Dental Care For The Entire Family
The caring staff of dentists at Annapolis Dental Associates can help you discover that perfect smile you've always wanted. With a gentle touch, we create beautiful smiles for people of any age or walk of life. We have the technology and tools to improve anyone's smile conveniently and comfortably, and you'll be truly amazed and delighted at what we can accomplish. Located in Annapolis, MD we serve individuals and families throughout Anne Arundel County.
Cosmetic Dentistry in Annapolis, MD
Because we feel that cosmetic dentistry begins with healthy gums and teeth, you can trust us to help you feel and look your very best. Clients at our office receive quality dental care from an experienced cosmetic dentist in a comfortable, modern environment. Whether you need preventative care, dental implants, Invisalign, gum care or restoration work, our team can create and maintain a stunning smile.
Wide Range of Dental Services
As a patient, rest assured you'll be receiving highly personalized attention from an experienced dentist and group of dental assistants dedicated to your oral health. We offer many dental procedures here in our facility and you'll experience a convenient dental appointment from a team of specialists you can trust. We take the necessary time to discuss your concerns and answer all of your questions regarding treatment options. This allows you to make an informed decision regarding your dental care needs.
Preventative Dental Care
Preventative dentistry is highly important. As a client you'll receive a thorough and complete examination. You can rely on us to explain your alternatives, benefits and advantages of every proposed treatment, along with fees and time commitments to be expected.
Contact Annapolis Dental Associates
If you would like more information concerning our dental services, please call us today at 410.268.9336.