Anne Arundel Dentists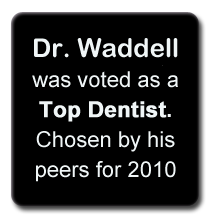 Creating Beautiful Smiles in Anne Arundel County
Annapolis Dental Associates offers some of the highest expertise and exceptional care available in modern dentistry. Let the dental professionals at our facility assist you in achieving and maintaining your oral health by providing preventative dental treatments combined with patient education, as well as cosmetic and restorative dental services. Catering to Anne Arundel County, our general and cosmetic dentists have the tools and knowledge necessary to care for all of your dental needs in a friendly and comfortable atmosphere.
Personalized Care
We offer personalized dental care for infants, children and adults of all ages. Depending on your dental needs, we can provide a plethora of beneficial services, from dental implants and periodontal care to porcelain veneers, tooth whitening and invisalign treatment. We aim to meet all of our patients' individual needs, creating a stunning smile while boosting their oral health.
Advanced Technology
Our facility is equipped with state-of-the-art technology that allows our patients to receive only the highest standard of care. We utilize both diagnostic lasers and intra-oral cameras, as well as Zoom! - the latest in tooth whitening procedures. This is the preferred method of tooth whitening by cosmetic dentists. For the health and safety of our patients, we also provide Rapid Steam Autoclave - a high-tech sterilization and disinfection method that destroys all microorganisms.
Contact Us Today
If you live in Anne Arundel County we want to help you maintain your family's smiles. Contact us today at 410-268-9336 to schedule an appointment or browse our comprehensive website to learn more about our services.