5 Ways Cosmetic Dentistry Can Enhance Your Smile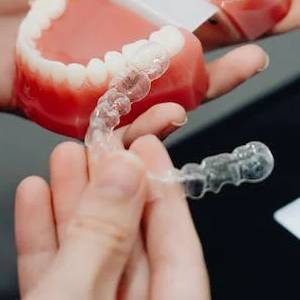 Are you a patient in Annapolis looking to revitalize your smile and boost your confidence? Cosmetic dentistry, provided by a skilled dentist near me in Annapolis, offers a wide range of solutions that can help you achieve that dazzling smile you've always dreamed of. From teeth whitening to veneers, crowns, and Invisalign, your local cosmetic dentist in Annapolis has the tools and expertise to enhance your smile in five remarkable ways. Let's explore how these treatments can work wonders for your teeth. In a previous blog post, we discussed the seven staggering advantages of cosmetic dentistry . However, in this blog post, we will explore 5 ways cosmetic dentistry can enhance your smile.
Transform Your Smile with Cosmetic Dentistry Services in Annapolis:
Are you searching for a skilled cosmetic dentist in Annapolis to rejuvenate your smile? Our practice offers a comprehensive selection of cosmetic dentistry services in Annapolis, including veneers, dental implants, teeth whitening, and more. Our experienced team is dedicated to helping you achieve your ideal smile, complete with radiant crowns and flawlessly aligned teeth.
Teeth Whitening:

This procedure involves the use of whitening agents to lighten the color of discolored or stained teeth, resulting in a brighter, whiter smile. Our cosmetic dentist provides the best service for teeth whitening in Annapolis and can help you achieve a radiant, stain-free smile.

Dental Veneers:

Veneers, thin, custom-made shells bonded to the front surface of teeth, are capable of concealing imperfections like stains, chips, or gaps, thus providing a more uniform and appealing appearance. Our cosmetic dentistry services, offering the best veneers in Annapolis , aim to create beautiful veneers for a flawless smile.

Orthodontic Treatment:

Orthodontic procedures like braces and clear aligners are used to correct misaligned teeth and achieve a straight, well-aligned smile.

Dental Crowns:

When it comes to preserving the integrity of your teeth, crowns in Annapolis play a pivotal role. Crowns are tooth-shaped caps placed over damaged or weak teeth to restore their shape, strength, and appearance.

Invisalign:

Seeking orthodontic treatment, like Invisalign in Annapolis , can be a discreet and effective solution for achieving a perfectly aligned smile. Invisalign employs clear, removable aligners to straighten teeth and enhance the overall alignment of the bite.
Explore Cosmetic Dentistry in Annapolis Today:
Cosmetic dentistry in Annapolis offers a range of solutions to enhance your smile and boost your confidence. Whether you're looking to whiten your teeth, perfect imperfections with veneers, restore damaged teeth with crowns, straighten your smile with Invisalign, or simply maintain your dental health, your local cosmetic dentist has you covered.
So, why wait? Schedule an appointment with your trusted cosmetic dentist in Annapolis and embark on a smile transformation journey that will leave you beaming with pride. A quick dental appointment may give you the smile of your dreams!
Ready to transform your smile with Dr. Jody M. Waddell, your trusted dentist in Annapolis , MD? Contact us at 410-268-9336 today to schedule your consultation and take the first step toward a brighter, more confident you!
---