Gum Disease Needs Help: Busting the Myths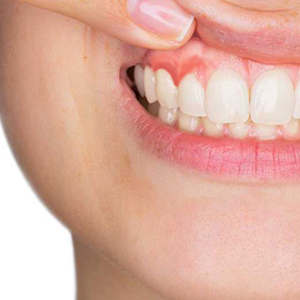 A bothersome dental issue is gum disease: nearly half the adult population is affected by this disease. This is a dental illness that can cause tooth loss and affect a person's overall health. Very often, someone with gum disease may not be able to identify whether he/she suffers from gum disease in Annapolis. If you doubt having gum issues, check with your dentist, be it a cosmetic dentist, or a dentist who can offer help. In our previous blog, we have explained, is it possible to do teeth whitening after affixing Invisalign aligners in Annapolis? Now, let's take a look at some common reasons, or rather myths, that we resort to while arguing against getting gum disease.
My Gums Do Not Hurt:
Painless gum is a silent destructor like blood pressure. Painless gums do not hurt. But when you feel the pain or when it starts bothering you, visit your dentist in Annapolis before it's too late.
Gums Bleed Due to Excessive Brushing:
Gums in good healthy condition will not bleed whilst brushing and flossing. But gum disease in Annapolis causes gums to bleed as it has bacteria dwelling in and around the gum area. Bleeding means inflammation and it is an alarm that you need help. So if this condition persists, please approach your dentist.
Young People Do Not Get Gum Disease:
Gum diseases normally affect individuals who are 30 and above. But this does not mean that the younger crowd will not be affected by gum diseases in Annapolis. Even teens are prone to gum disease. Poor oral hygiene, irregular dental checkups, health issues, and improper braces care can lead to gum disease.
I Will Never Get a Cavity:
In case you have never got a cavity, don't be under the impression that your gums are in very good condition. The bacteria in and around the gums can affect your tooth and cause your tooth to decay. So, take proper care even if you have good teeth and never think that having no cavities would mean no gum disease. Visit our cosmetic dentistry in Annapolis for a regular check up.
I Always Follow Dental Rules:
We may argue that we adhere to strict dental hygiene routines brushing and flossing. However, smoking, stress, medicines, etc and even diabetes can lead to gum disease.
I Have Already Been Treated for Gum Disease:
If you think you have already been treated for gum disease and are no more prone to the illness, then, beware! Gum disease often reappears. If you get laid back in maintaining good dental care, then the bacteria that occur daily and lead to gum disease can appear again. Also, if you had the disease once, you have higher chances of getting affected again.
Conclusion:
If you want to find the best dentist then look for "Dentist near me Annapolis" or dentist office near me Annapolis. The top search results will show Annapolis Dental Associates. Dr. Jody Waddell and his team offer cosmetic dentistry, sedation dentistry, tooth extraction and more. Check out our website to know more.
---