Seven Reasons You Should Consider Sedation Dentistry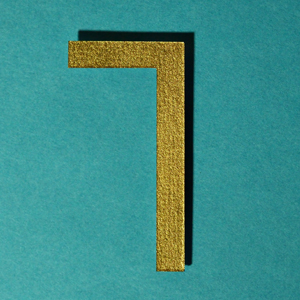 Why should you consider sedation dentistry? Here are some reasons for considering sedation dentistry in Annapolis for your dental visit. Sedation dentistry brings along numerous benefits. It makes the treatments thoroughly painless. If you are curious to discover more advantages of sedation dentistry, read along.
What is Sedation Dentistry?
It is a process wherein the dentist administers an oral sedative. It helps reduce anxiety when it comes to painful dental treatments.
7 Important Reasons You Should Consider Sedation Dentistry in Annapolis:
You're Nervous:

Nervousness is common when it comes to dental treatment. So, if you're nervous or anxious about the treatment, you should opt for sedation dentistry.

You're Suffering From a Disability:

Sometimes, due to a disability, you might find it hard to sit in the dental chair. Nevertheless, you can handle it by consulting sedation dentistry in Annapolis easily.

You Want to Forget The Procedure or Not Remember It:

Sometimes, even the sound of the drill can give you chills, and it's normal. And if you don't want to hear that sound, you can take up sedition dentistry.

You Don't Want to Feel Pain:

Some dental procedures such as tooth extraction in Annapolis can cause you pain. However, with an oral sedative, you'll be as good as asleep. It means you won't feel any pain during the treatment.

The Treatment Requires Long Hours in The Chair:

If the dental treatment requires long hours on the chair, you can opt for sedation dentistry in Annapolis. It's because when you'll be under the effect of the sedative you can easily sit for several hours. This way, no revisit to the dentist is warranted.

Complicated Treatment:

Gum disease in Annapolis can be treated easily. However, when it comes to complex procedures like restorations or tooth extraction, they can be complex. And to ensure effectiveness, you need to stay calm. So, if you're looking at a complicated treatment, sedation dentistry is what you should go for.

Gag Reflex:

If your gag reflex is too active, you must go for sedation dentistry in Annapolis. It's because sensitive gag reflexes can make the treatment hard for the dentist.

Sedation dentistry will be required when you face a teeth injury suddenly and visit an emergency dentist or for tooth extraction and for curing gum disease.
Are You Tired of Searching for "A Dentist Office Near Me Annapolis?"
Whether you need an emergency dentist, tooth extraction, or gum disease in Annapolis, you can contact Dr. Jody Waddell at Annapolis Dental Associates. Dr. Jody Waddell is an experienced sedition and emergency dentist and holds expertise in tooth extraction & gum diseases. Our Annapolis dentist Dr. Jody Waddell has treated several patients and has garnered several good reviews. You must book an appointment for an effective dental experience.
---