5 Truths About Invisalign Treatment for Kids and Parents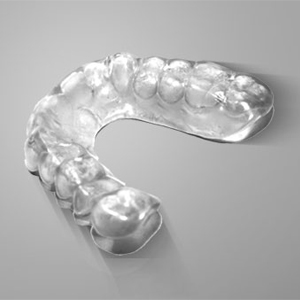 Gapped teeth are common among kids as well as grown-ups. The best way to bridge that is through clear aligners. Gone are the days where you will need to wear the metal braces. No more of that low esteem flaunting those metallic wires on your teeth. Clear aligners have become popular and favored by people of all ages because of its convenience and aesthetics. However, it's important for you to remain informed about wearing clear braces so that you don't end up running into mistakes. In our previous blog, we have explained the procedure of Invisalign treatment in Annapolis. However, here are 5 truths that hold true for both parents and kids. Your dentist should be the best guide for these facts.
5 Facts About Invisalign Treatment in Annapolis for Kids and Parents:
Chewies Can Fix the Bouncing Aligners:

Does your kid have a habit of running and jumping around? Well, which kid doesn't have one? These are natural traits of kids and hence you need to be careful so that aligners do not bounce or come off loose. When new trays are fixed to the teeth, there might be some bounce to the trays, especially if your kid is into playing or jumping. Now, injuries are quite common for kids. So, you need to ensure that the aligners sit well. Chewies are used by any reputed cosmetic dentist in Annapolis that help Invisalign to stick well to the teeth. Once your kid bites on these rubbery balls, the aligner sits well and moves the teeth in the desired position. This also enhances blood flow around the teeth.

Easy Cleaning:

Metal braces trap food; Invisalign doesn't. No need to buy special brushes or struggle with flosses. You just need to remove aligners, brush and floss and wear it back.

Kids Adapt Well:

As opposed to the myth that kids can't handle Invisalign like adults, Invisalign in Annapolis is more of a success with kids since they adapt better to having things in their mouth. Adults often find it difficult adjusting to new changes within their mouth. So, if your kid can be vigilant enough to wear the trays the whole day except while eating, the results are likely to be better.

No Food Restriction:

No restriction on food at all. Be it gummy snacks, cheesy bites, candies, or sticky gums, there is nothing you need to put off limits.

Works for Complex Cases:

Invisalign works for complex cases as well. Your kid might have some not-so-typical bite problem like aggressive bites, etc. No worries, Invisalign can work well for your kid with some complementary treatment. Your pediatric dentist in Annapolis will be able to suggest what works best with Invisalign.
Conclusion:
If you are planning for Invisalign soon, head to the well-known kid's dentist in Annapolis - Dr. Jody Waddell. Visit our website for more details and call us at 410-268-9336 to get a quick appointment.
---